Your "One-Stop" Food Supplement Manufacturer
From Idea to Success
For 40 years we, the Goerlich Pharma GmbH, established and strengthened our top rated market position as a specialized food supplement manufacturer – your contract manufacturer and packager for food supplements and dietary food for special medical purposes. Based on our expertise as a manufacturer and supplier of soft capsules, chewable capsules, hard capsules, tablets, chewable tablets, sticks, and oil blends we are excellently positioned to successfully assist you in the creation of your new products.
We will intensely work with you to find the ideal formulation of your individual product according to your ideas and requirements.
We will be at your side as your competent partner from the first idea to the finished new product!
Our highest standard, modern production facilities and our continuous investments in new cutting-edge production machinery ensures most reliable product quality and thus long-standing, satisfied customers.
We live quality
The Goerlich Pharma GmbH is dedicated to quality and high-standard products, and we strive continuously to improve and optimise these high standards.
Our factory, where we manufacture your food supplements and dietary food for special medical purposes according to the highest quality standards of the industry, is located in Upper Bavaria, in Edling close to the metropolitan area of Munich. In July 2017 we passed our ISO 22000:2005 Certification with flying colors.
Our Strong
Network
for Your Success
For years, Goerlich Pharma has now been the exclusive distributor of the renowned Norwegian manufacturer Epax® for Marine Omega-3 Concentrates covering Germany, Austria, and Switzerland (commonly referred to as DACH countries).  Goerlich Pharma also distributes DHA Algal Oil 40 %. The products with "Epax® & DHA Algal Oil inside", such as e.g. soft capsules and chewable capsules, and flavoured oil blends, are sold worldwide by Goerlich Pharma.
Innovative
and Customized
Packaging for Food Supplements
Our services include so much more than just the energy-saving manufacturing processes, which have been established with environmental protection and nature in mind: As a food supplement manufacturer we are not only concentrating on manufacturing your products to your specifications, we will also offer the perfect, state-of-the art packaging. Blisters in folding boxes, vials, jars, bottles, or pump containers – you choose and our experienced team will be happy to assist you with an individual packaging solution which meets your requirements. Your advantage: First-class packaging of your products will make you stand out in a highly competitive market.
Goerlich Pharma
makes the Difference
We are available for you in person and we are convinced that you will be fully satisfied with the Goerlich Pharma at your side. You can rely on us and our response time is never more than 48 hours after your request! A pleasant working atmosphere in our company makes sure you will deal with the same contact persons for a long time. This will save you time and provides you hassle-free products and services. Our experienced project management team is looking forward to your requests!
The most important
ingredients for your
products: consulting
and service.
There is an enormous market for food supplements – this calls for constant development of new, creative product formulations, with innovative raw materials, tailored to the needs of health-conscious consumers. We are not only an expert partner for contract manufacturing for supplements, our development team will be happy to advise and assist you in all stages of the process, from the first idea to the finished packed product. Our dedicated team provides for the fast realisation of your projects, to establish your presence in the market with innovative products.
For an even faster market launch of your products we offer a wide range of basic products and compositions. Depending on the product the minimum order quantities start as low as 100,000 capsules or tablets. They will then be packaged individually for you to meet the specifications of your private label supplements design.
Our service as food supplement manufacturer includes the most different delivery forms:
The range goes from soft capsules, chewable capsules, and hard capsules (all gelatine based and vegetarian), through tablets (with or without film coating), chewable tablets, and sticks (for direct application or to be stirred into water), to oil blends in bottles and pump containers. All of them with the same focus on top-rated quality for your products.
Qualität made by Goerlich Pharma
Quality is important to us. This is proven by our numerous, prestigious certifications, memberships & awards.
With a proud number of 15 employees (= 10% of the workforce) in our quality management we focus on the highest quality standards.
We manufacture in the most modern production facilities in Germany. We continuously invest in new technical-pharmaceutical production machines and thus guarantee our customers precise and efficient production as well as maximum product safety.
TOPICS THAT
MOVE YOU AND US
15. September 2023
Do you want to outsource part of your processes or the entire production of your product and are looking for a reliable contract manufacturer that fits you and your needs well? On whom you can rely in the long term? The […]
30. June 2023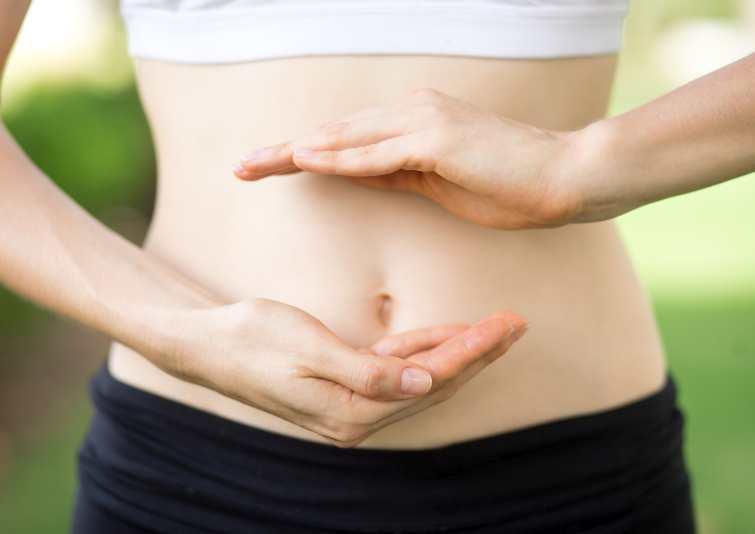 Probiotics and prebiotics have been in the spotlight when talking about health, in particular, gut health. An exciting, expansive field is emerging in which there are more and more studies and reports on the positive and health-promoting effects on the […]
9. November 2022
Women and men are now equal in many areas [1]. Nevertheless, women have different strengths, experiences, circumstances and visions and also experience changes in the different phases of life. A possible desire to have children, pregnancy, breastfeeding and menopause demand […]